Start planning for a future filled with security and peace of mind.
Duncaster is a full service Life Plan community offering the unparalleled benefits of LifeCare – a comprehensive plan that manages the unexpected and protects you from the potential high costs of long-term care. LifeCare gives you outstanding independent living options with the assurance of health care and personal services in the future should you need them, all at predictable costs.
The Benefits of LifeCare Include:
Assurance of Healthcare Services
As a Life Plan community, Duncaster has a full continuum of healthcare services right on campus. With a LifeCare Plan, you are guaranteed unlimited assisted living, memory care and long-term care should you need them in the future. And an increase in health needs will not appreciably change your monthly service fee.
Financial Predictability
With a LifeCare contract, monthly services fees remain the same even as healthcare needs change. If you should require assisted living, memory care or long-term care in the future, your monthly costs will be predictable.
Estate & Asset Protection
LifeCare prepays for your future healthcare needs. When you take into account continually skyrocketing healthcare costs, it's easy to see how this can save you thousands and keep your assets with you and your family.
Potential Tax Savings
The IRS considers the LifeCare benefit a prepaid medical expense. There is a one-time deduction for your entrance fee and an ongoing deduction for monthly fees. Please consult your tax advisor for further details.
Extending Your Long-Term Care Insurance Coverage
Most long-term care policies don't fully cover the average daily rate. Only a LifeCare plan can reduce the daily cost of care so your policy has the best potential to cover the entire cost of care. Plus, with LifeCare at Duncaster, you're guaranteed access to 5-star rated healthcare services.
Peace of Mind
With your future care guaranteed and your finances stable and predictable, you and your family will no longer need to worry about life's "what ifs".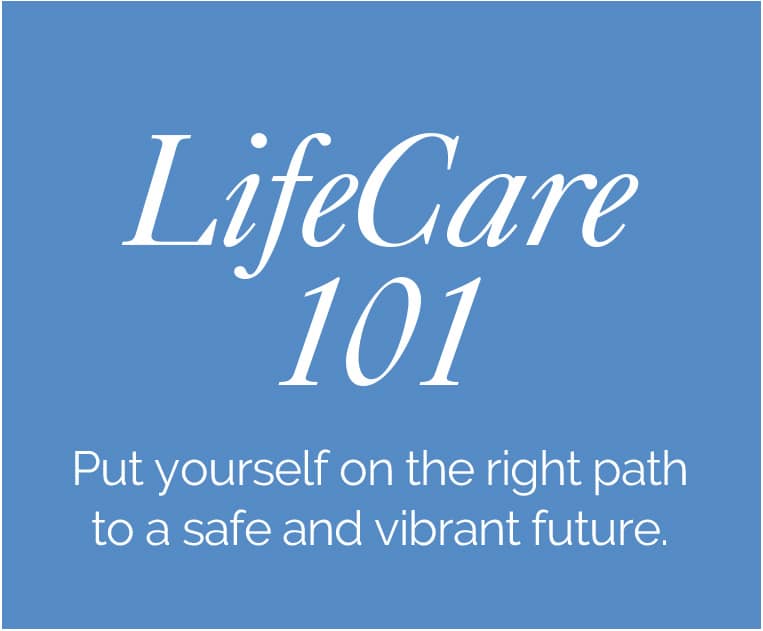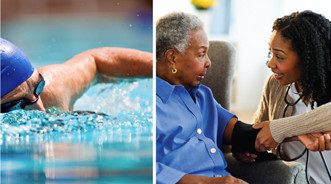 LifeCare on the Go™
Enjoy the benefits of LifeCare–whether or not you live at Duncaster.
LifeCare on the Go™ is an "early acceptance" LifeCare program that lets you live how you want and where you want with maximum flexibility and security. If you're a snowbird, or choose to remain in your current home, LifeCare on the Go provides all the security and services of LifeCare, with the option of living in a furnished Duncaster apartment home for up to six months per year. And you'll be eligible to become a full-time resident when you're ready to make the move. Live your retirement knowing you have a plan that's ready for you when you are ready.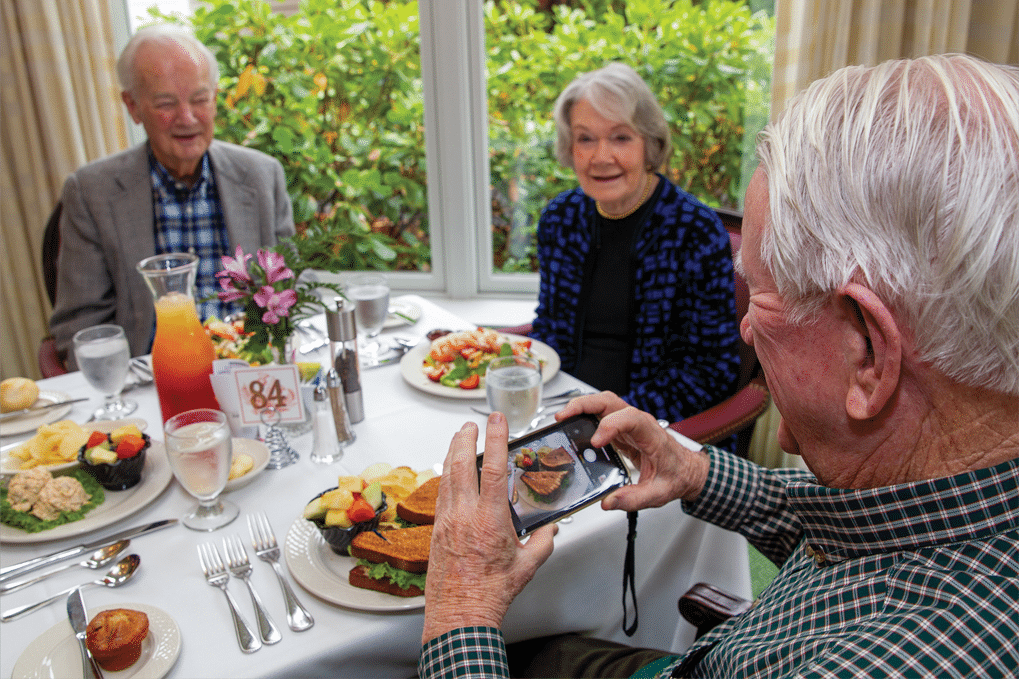 The Realities and Myths of Long-term Care Insurance
Be informed with the help of our FREE e-Book download.