Less must-do. More want-to. | February 2022
A wellness program that's as unique as you are.
Duncaster's Wellness 360˚ program makes it easy to discover or further develop your personal wellness goals. Wellness has different meanings for different people. For some, wellness means a regular physical exercise routine. For others, wellness is a holistic lifestyle. Whatever meaning wellness holds for you, our Aquatic & Fitness team will collaborate with you to help make your wellness goals a reality.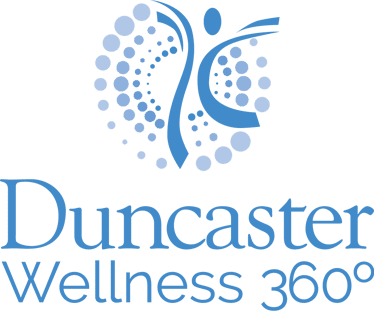 At Duncaster, our Wellness 360˚ philosophy encompasses not only physical well-being with an emphasis on healthy living, but also the goal of truly living well emotionally, intellectually, socially, and spiritually. In addition to the fully equipped gym and pool in our Aquatic & Fitness Center, residents also have access to a nutritionist, personal trainers, a massage therapist and over thirty weekly classes devoted to wellness.
And it does not stop there. An onsite medical clinic staffed by board-certified geriatricians from Hartford HealthCare Medical Group provides access to primary care doctors right here on campus. Further, Duncaster's state-of-the-art fitness technology also includes Virtusense—a highly effective balance assessment tool that can identify gait issues before they become problems. Together, these resources can help residents to continue to lead a full, active life.
Resident Charlotte Schiff had this to say about her Wellness 360˚ experience, "I enjoy dancing and wanted to improve my muscle tone, posture and balance. Lucy created an exercise program for me that focused on my needs and abilities. I worked with her one-on-one for about two years and was able to make significant gains. I wanted to learn exercises that I could do anywhere that were not machine dependent. Lucy developed a program that was right for me."
If you are ready to be your best. Call Lisa Greene, Vice President of Sales & Marketing at (860) 846-4973.