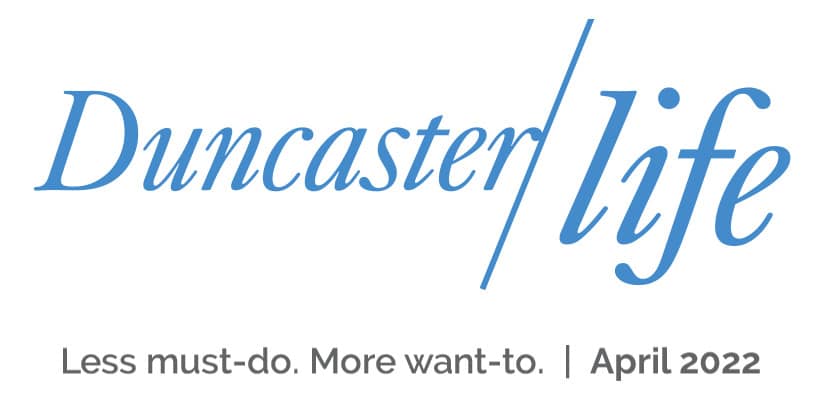 Keep On Top of Your Brain Game.
Life Plan communities like Duncaster were specifically designed with quality of life and individual well-being as their foundation. So many of the services, amenities and programs that residents are encouraged to engage in on a daily basis inherently help to build better brain power.
It's estimated that 12-18% of people 60 or older are living with Mild Cognitive Impairment (MCI). MCI is characterized by subtle changes in memory and thinking. Many people don't even realize they have MCI, they think they are experiencing a normal part of aging. And for some that may be the case, but for 10-15% of those with MCI, it will develop into dementia. All of this means it's never too early to actively pursue better brain health and the way we choose to live our lives heavily influences how our brains function.
So much research has been done on healthy living to determine the best ways to preserve our brains as we age. "Best practices" revolve around physical and emotional well-being like eating healthy, forming and nurturing positive social relationships, fitness and exercise and lifelong learning.
Here's how Duncaster helps to make your brain happier:
Friends: Building solid relationships and finding the support you need, physically or emotionally, keeps stress low, builds brain resilience and is easy to do at Duncaster. Here, neighbors look out for each other. Friends are around every corner waiting to say hello or have lunch. And over 40 different volunteer groups and clubs let you further explore your interests with like-minded people.
Food: Healthy eating is vital to a healthy brain. Duncaster's Registered Dietician-Nutritionist Tessa Mah helps ensure residents enjoy healthy, balanced, nutritious meals every day. Our Chef's menu changes regularly with daily specials featuring made-from-scratch soups and inventive salads. Gluten-free and vegan options are always available too.
Fitness: Research has shown exercise leads to brain gain and prevents neurodegeneration. Boosting your brain power is easy in our state-of-the-art Aquatic & Fitness Center. Treadmills, ellipticals and strength-trainers are all here next to the indoor heated lap pool. And if you're looking to socialize while your working out—which will give your brain a double boost—you can take a yoga, tai chi or aquatic aerobics class. When the weather's nice, you can take advantage of the extensive walking trails right on our campus.
Learning: Nurturing a skill or developing a new one keeps your brain healthy as it continues to strengthen and create neural connections. Being just minutes from the University of Hartford and the University of Saint Joseph allows Duncaster to offer unique lifelong learning opportunities not found elsewhere. Residents can attend lectures or join study groups, and on-campus programs include performances from The Hartford Symphony Orchestra and eye-opening discussions with intriguing speakers.
Volunteer: Boost your mood and better your health while you help make a difference for others. Duncaster offers a variety of ways to volunteer either on campus or with groups within the greater community. From raising funds to support relief efforts in Ukraine to collecting toys for in-need kids during the holidays, residents at Duncaster know getting involved is a good—and healthy—thing!
Creativity: Creativity can lower stress levels and activate the reward center of your brain and it's an important part of the Duncaster culture. Residents have access to both an art studio and wood working shop right on campus and various art classes are scheduled regularly. The Art Gallery is fully resident run and is proud to display the work of both residents and artists from the greater community.
Choosing a Life Plan community like Duncaster is a smart choice—we help make aging easier and more fulfilling. Complete the attached form to schedule a tour today.
Sources: National Institute on Aging