Less must-do. More want-to. | Spring 2023
Does Being Older Mean Being Lonely?
30% of people in America over the age of 65 live alone. And it's estimated that over 40% will experience loneliness at some point in their lives. As we age, we find ourselves having a harder time getting around physically, some of us may experience hearing loss, and many of our friends and family have passed on or live far away. These things can keep us from connecting socially, and leave us feeling isolated, which, in turn, can lead to serious health problems like depression, anxiety, high blood pressure and even dementia. But, social isolation and loneliness are two different things. Those who become socially isolated can feel lonely, but, loneliness is the feeling of being alone regardless of social contact. You may think of loneliness as a temporary feeling that only happens when you're by yourself, but it's more encompassing than that. Many older people experience loneliness even when surrounded by family and friends. How can that be?
After studying individuals from all over the world, researchers at King's College London and Duke University found older adults tend to report more loneliness as they age even in cultures where families are larger and live together. A report, published in Perspectives on Psychological Science, details their theory of Social Relationship Expectations. The foundation of this theory is that all people have a desire to feel respected by others and to feel as though they are making a positive contribution to the world around them. What the researchers have found however, is that as we get older, meeting these desires becomes increasingly more important to our emotional well-being. Lacking in these two areas can lead to profound and debilitating loneliness, regardless of how big our family is or how much social contact we have.
Having a loving and caring family is helpful as we age, but we still need to feel useful and satisfy our curiosity. Tanner Garrity of Inside Hook shared the story of 80-year-old Austrian beer brewers who live in a retirement community on the outskirts of Vienna. Every week they get together to brew 150 bottles of beer that has found itself in high demand by locals. It's a great example of individuals coming together for a common goal and purpose, to learn new things and meet new people. As Tanner states: "… it's unlikely that most retirees will become an overnight brewing extraordinaire (though it's not a bad idea to try; the pursuit is fantastic for fine-tuning one's motor skills), that sort of engagement needs to come from reliable sources and at a consistent cadence."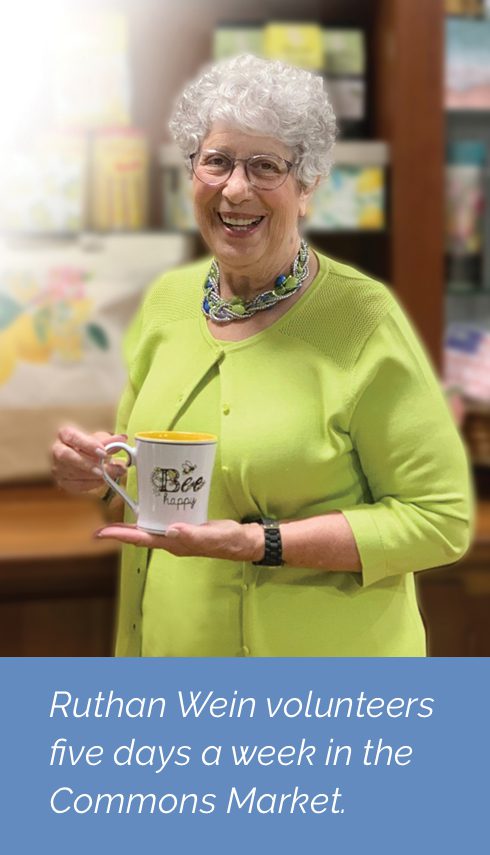 It's easy to keep social isolation and loneliness at bay at Duncaster. Right on campus, there are plenty of opportunities to find purpose, continue to learn and connect with others. We have over 40 different resident-run groups and clubs to engage your interests or you can choose to volunteer—either on campus or within the greater community. With a friendly, open atmosphere, a wide-range of classes, activities and amenities to keep you busy, and a diverse group of residents, Duncaster offers a lifestyle that will help you live purposefully and fully.
Call Lisa Greene, Vice President of Sales & Marketing today at (860) 380-5006 to schedule a tour and learn how engaging and fun life can be when you live at Duncaster.
Sources:
The Real Reason So Many Old People Are Lonely; Tanner Garrity for Inside Hook
Centers for Disease Control and Prevention