New friends. Maintenance-free living. Healthcare security.
PLUS: $3000 in savings!

Join us to learn more.
September 1 or September 29 at 3:00 pm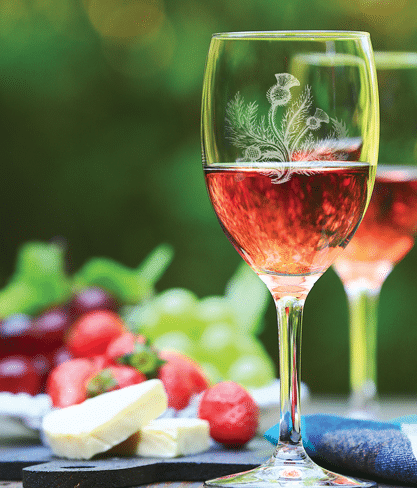 Over a delicious array of fine wines, cheeses and pastries, enjoy friendly conversation and get a taste of what life is truly like at Duncaster. Explore our campus, learn about the healthcare security and financial predictability of LifeCare, and realize the true value living in a Life Plan community affords both you and your family.
Seating is limited—RSVP today!
Pick up your FREE copy of our
Guide to Life Plan Communities
To get yours, attend any of our upcoming events or fill out and submit the attached form.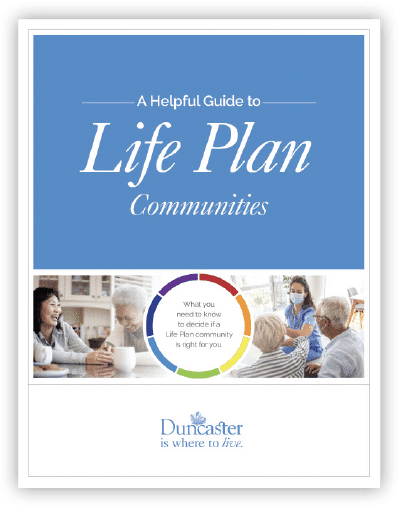 From new friends & great conversation to
chef-prepared dining & Duncaster 360˚ Wellness,
Duncaster is where
the pairings are perfect.
Life with LifeCare: The best pairing Duncaster offers!
We invite you to take a closer look at our beautifully appointed one-bedroom residences. With maintenance-free living, engaging amenities and LifeCare–the assurance of health care at predictable costs—you'll enjoy an unparalleled senior living lifestyle!

LifeCare safeguards you and your loved ones from whatever uncertainties the future may bring. With LifeCare, you receive the highest quality long-term health care as part of a predictable plan that safeguards your assets while providing a home in an inviting, scenic and amenity-rich neighborhood.