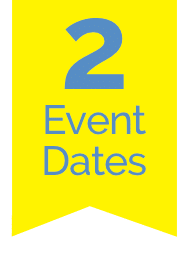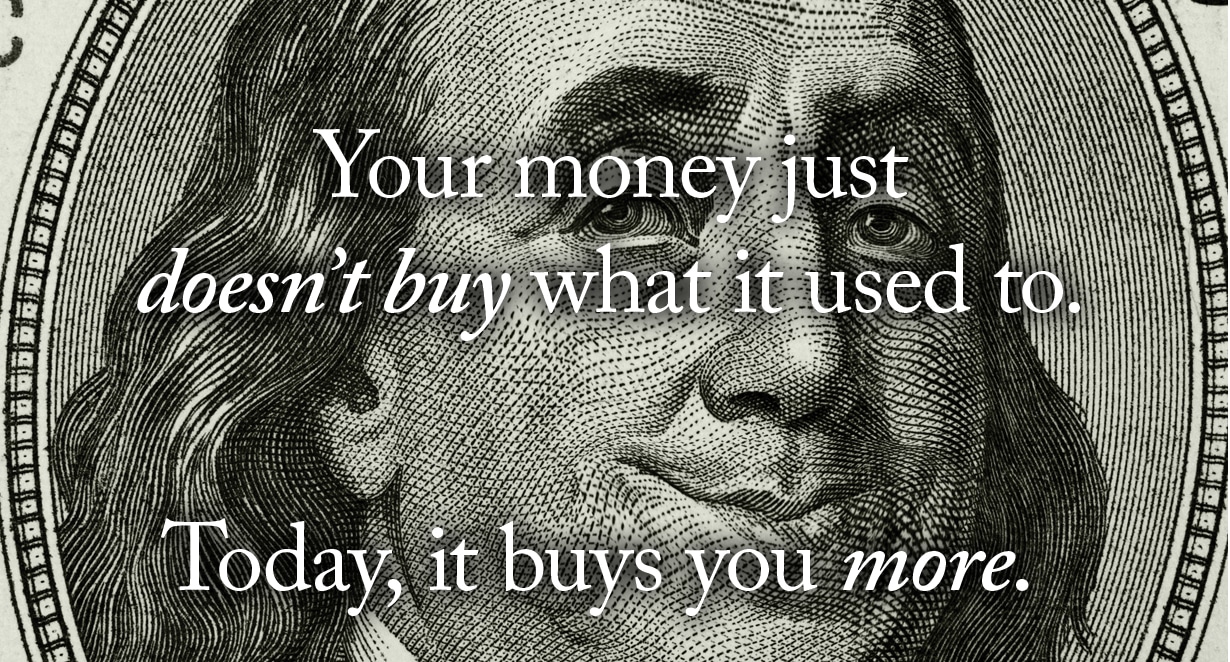 The rewarding Duncaster lifestyle— with the security of LifeCare—starting at only $141,000.
With real estate interest rates and available housing inventory at historic lows, there's no time like the present to rid yourself of home maintenance and reap the rewards of LifeCare at Duncaster—Greater Hartford's most lauded retirement lifestyle.
Living Life with LifeCare
Wednesday, July 14 & 21 at 10:30 a.m.
Lunch will be served; campus tours will be available.
Join Lisa Greene on campus as she discusses the true value of LifeCare at Duncaster—a comprehensive plan that works in tandem with long-term care insurance to manage most any health concern.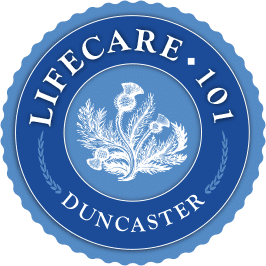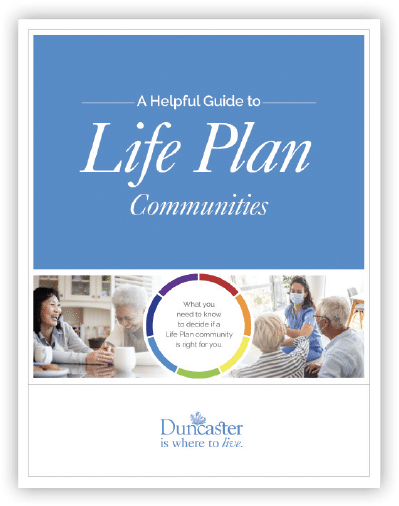 Pick up your
FREE COPY
of our
Guide to Life Plan Communities!
To get yours, attend any of our upcoming events or fill out and submit the attached form.
Our beautifully appointed, maintenance-free residences allow you the freedom to pursue your passions and fill your days with friendship and purpose. Duncaster's amenity-rich lifestyle includes:
A lush, beautifully landscaped
94-acre campus
State-of-the-art Aquatic & Fitness Center
Delicious and healthy chef-prepared dining
Greenhouse and community gardens
Fully equipped Wood Shop
Library
Art Gallery
Salon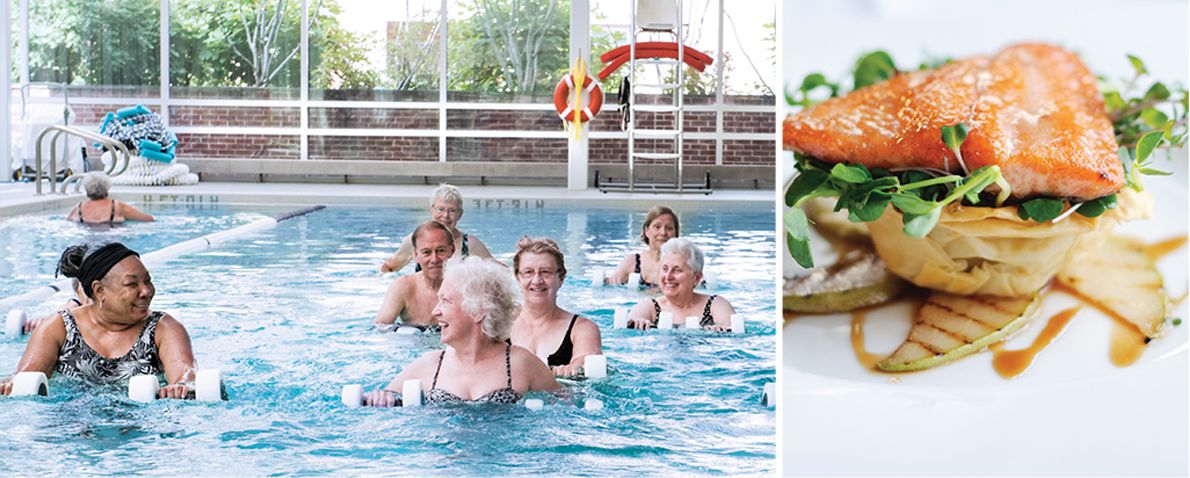 LifeCare—our best amenity.
LifeCare safeguards you and your loved ones from whatever uncertainties the future may bring. With LifeCare, you receive the highest quality long-term health care as part of a predictable plan that safeguards your assets while providing a home in an inviting, scenic and amenity-rich neighborhood.